Lessons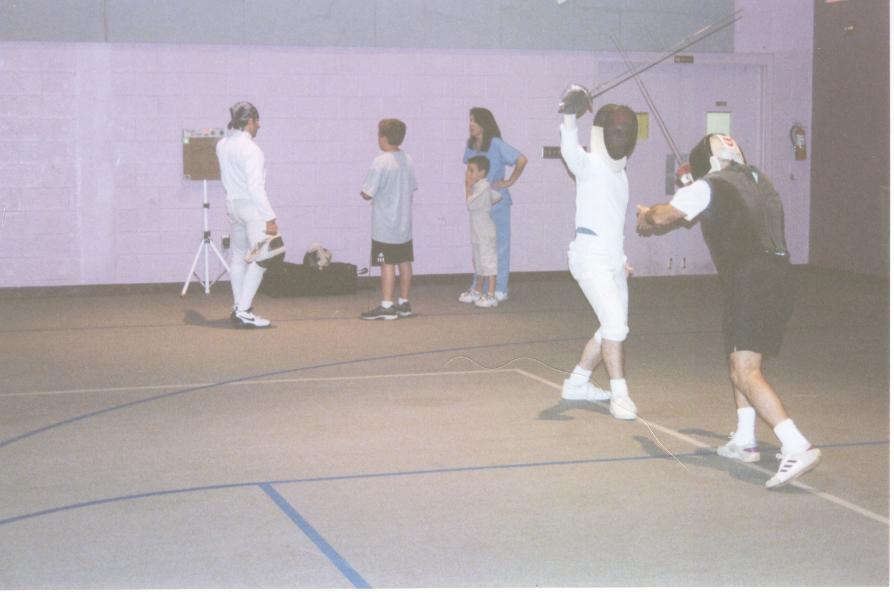 Basics
Young and old alike, all new fencers start with the fundamentals. We stress the correct methods of training. All new fencers start on foil to gain those fundamentals and later we introduce them to saber.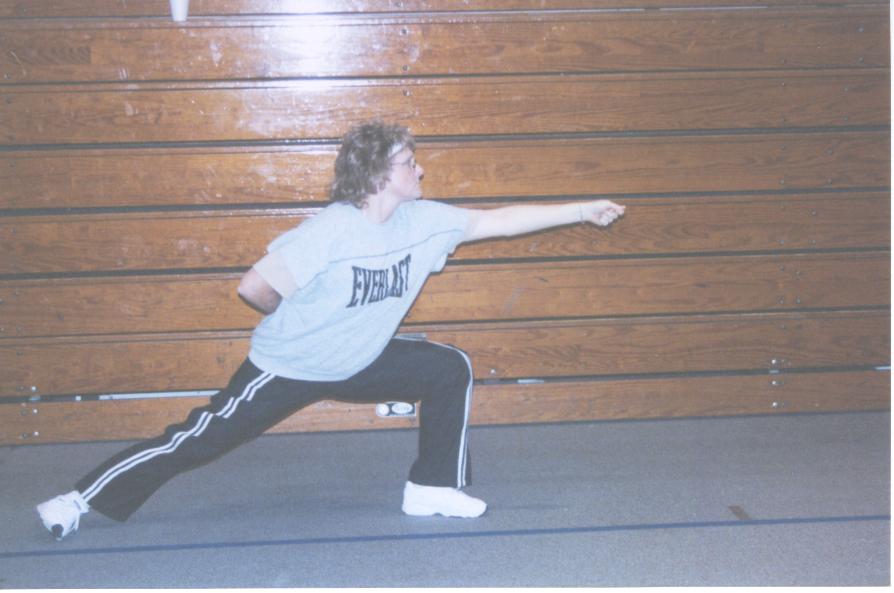 Left
Here Coach Valentin gives a lesson while Coach Norman is in the background introducing some new fencers to the use of the TargetSpeed machine.
Below
We love to have fun but, we stress the basics of good fencings. Here a group of fencers stretch out and search for the correct balance points.